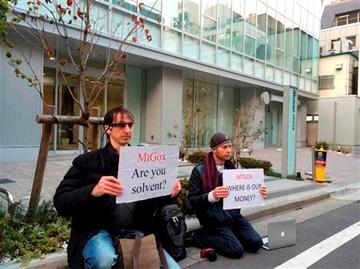 (AP Photo/Kaori Hitomi). Bitcoin trader Kolin Burges, right, of London and American Aaron (only his first name was given) hold protest signs as they conduct a sit-in in front of the office tower housing Mt.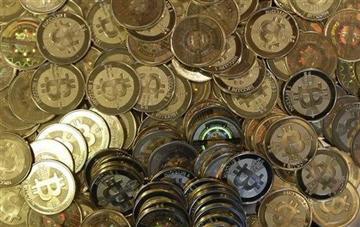 (AP Photo/Rick Bowmer, File). FILE - This April 3, 2013 file photo shows bitcoin tokens in Sandy, Utah.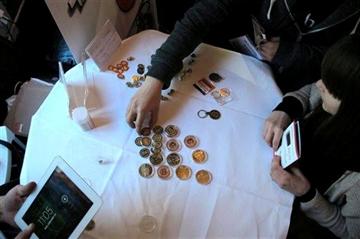 (AP Photo/Frank Jordans, File). FILE - In this Feb. 12, 2014 file photo, attendees of the Inside Bitcoins conference in Berlin examine Bitcoin buttons.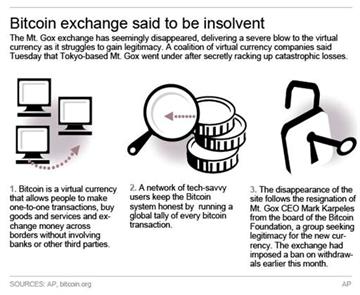 Graphic outlines the bitcoin transaction process.